ROBOCOP - A Fragments cine-concert
Cinema / Short film - Concert - Contemporary music - Show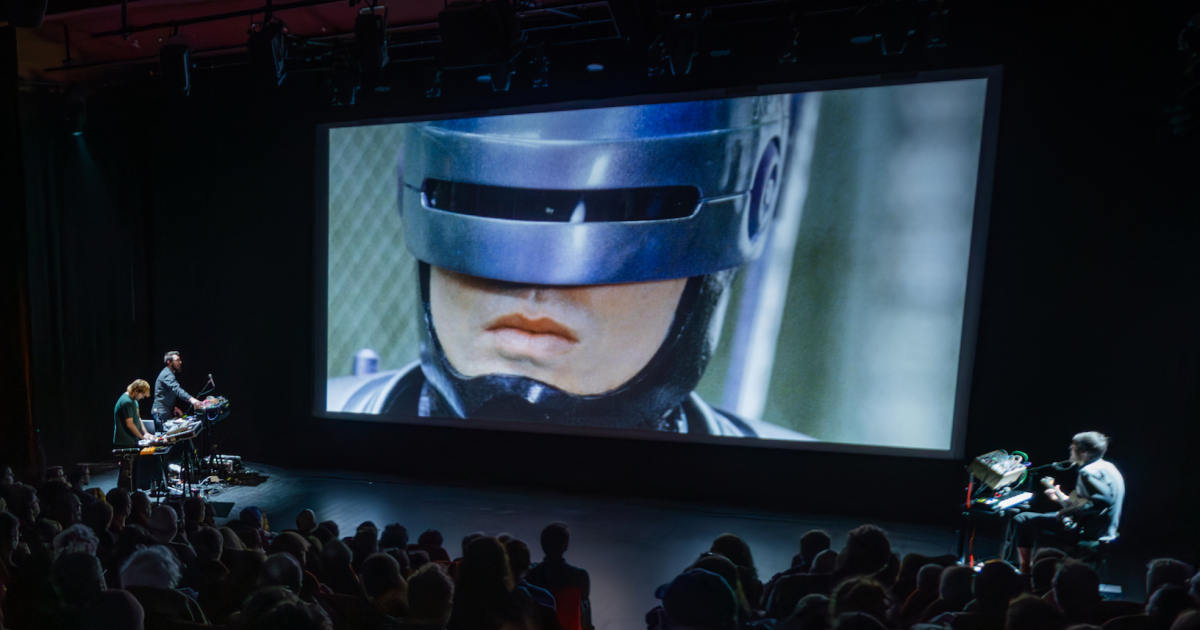 Why experience this event?
After an initial acclaimed work on the Cohen brothers' cult film Fargo, Fragments now takes on Paul Verhoeven's 1987 Oscar-winning, polysemic classic Robocop.
Retaining the integrity of the film and all the dialogue, Benjamin Le Baron, Tom Beaudouin and Antoine Gandon have created a fascinating and creative reinvention of the soundtrack, based on electronic orchestrations, robotic rhythms and synthetic sound textures. Drawing on the political resonances of this satirical dystopia, with the security and technological preoccupations of our present-day societies, this new ciné-concert takes us into a veritable aesthetic and sensory experience, a musical reinterpretation that frees itself from ultra-violence and symphonic codes to give us another vision of the film to see and hear. And from a filmmaker who has always managed to combine mainstream cinema and auteur vision.
Practical information:
Organization La Carène, in partnership with Le Mac Orlan
Booking through La Carène
Rates
Base rate

14€ in presale / 16€ on site
Reduced rate

In presale
Subscriber rate
Date(s)
April 26, 2024 at 8:30 pm
Cinema / Short film - Concert - Contemporary music - Show
ROBOCOP - A Fragments cine-concert
Le Mac Orlan
65 Rue de la Porte
29200 Brest